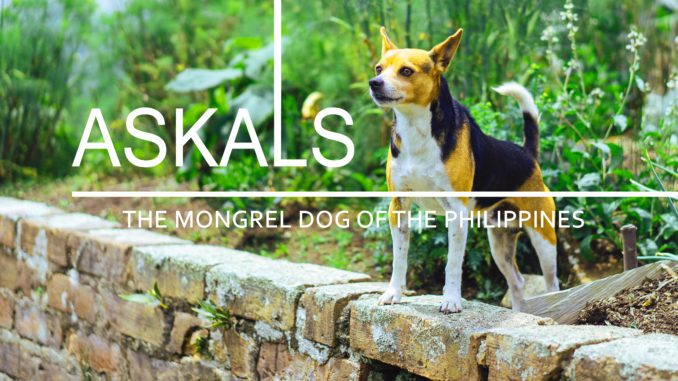 The Philippines, like many other nations, is a place home to many unique ways of life. On any given day you may see street kids playing in puddles left by a previous nights' downpour. Businessmen walking along the sidewalk heading to one of the countries many financial districts. BPO workers and college students standing along the side of the road; waiting for jeepneys to take them to college or work.
Amongst this scene, you may also find another familiar feature. You may see some familiar figures darting through traffic, sniffing through piles of rubbish, or playing amongst themselves in the neighbourhood streets.
It's the Askal or Aspin, the mongrel dog we are so used to seeing around the countries suburban environments. Unfortunately, this is also the native dog frequently neglected due to many misconceptions surrounding the breed.
The term "Askal" is an amalgamation of two common Tagalog terms – asong and kalye – meaning "street dog". The term is fitting as these dogs seem to flood the streets of the country, especially in suburban areas.
It is a commonly assumed that these dogs must be stray as they are roaming the streets alone. When really many of their owners trust them to roam the streets and play with other dogs, then return home in the evenings.
Askals, an unappreciated asset to The Philippines
Traditionally the Askals are seen as reliable guard dogs. Askals are naturally suspicious of strangers and protective of family members. While it is true many males are free to roam the streets the female dogs will often stay home and watch the house.
A lot of the neglect relating to Askals is due to the prestige surrounding purebred dogs. Many families will pay large sums of money for a purebred dog, whereas Askals could easily be found roaming the streets. This means a disproportionate amount of attention is often given to purebred dogs, while Askals are often left unnoticed.
The mixed breed dogs are also often seen as being weak or unhealthy in comparison to many pure breeds. But, on the contrary, the dogs are healthy and sometimes quite intelligent due to their mix of genes.
Askals can, in fact, be very resilient and street smart when left to exercise their independence. They can then easily adapt to a family environment due to their extremely friendly nature, Askals are known to quickly make themselves at home when taken in by a family.
For more information regarding support of The Philippines natives dogs please refer to The Philippine Animal Welfare Society.