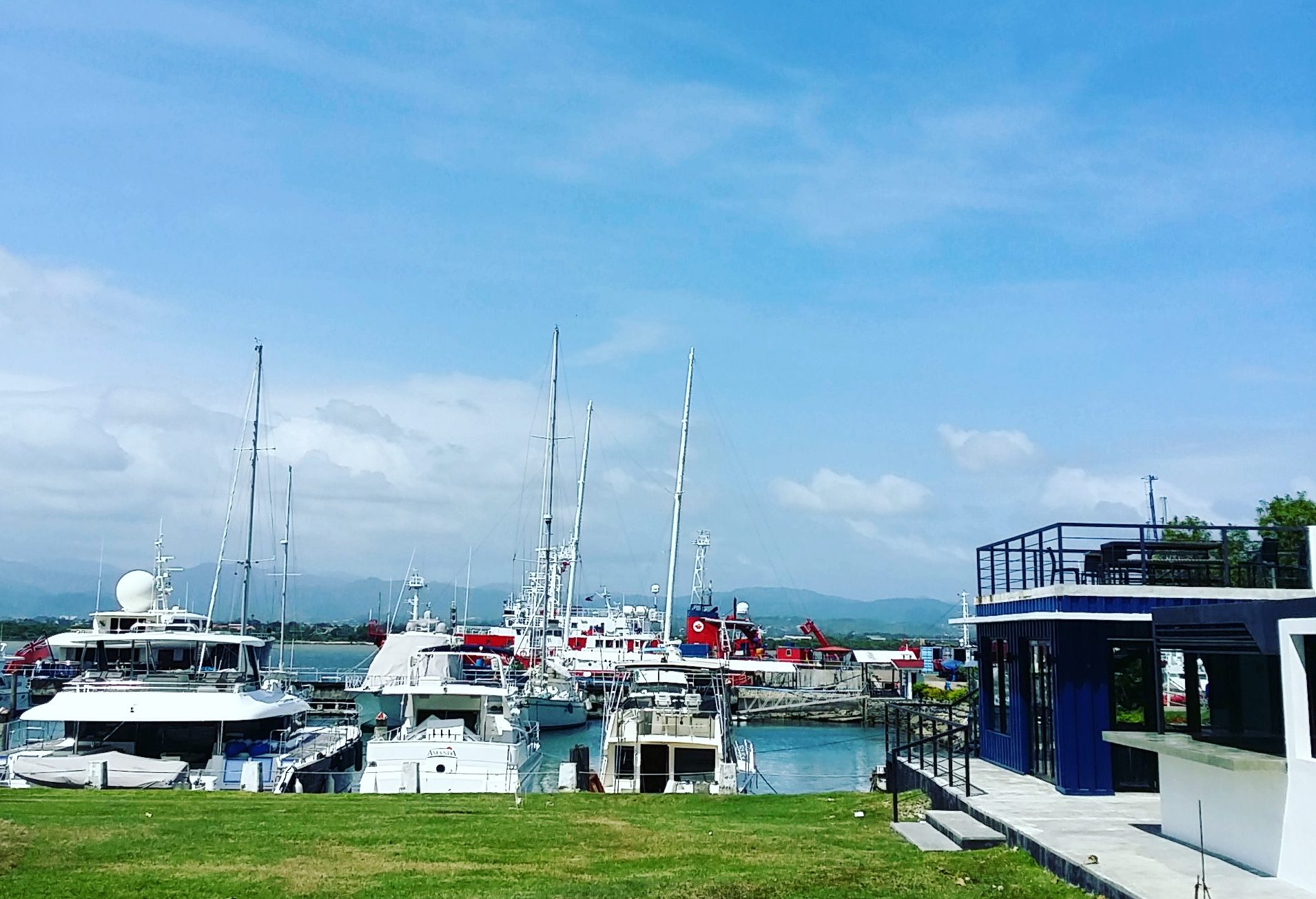 I'm sure it's no secret that The Philippines can be a crowded place. It's known for its busy malls, traffic-filled roads and the general hustle occurring all over the streets of the Philippines major cities. From this vibrant social culture comes a few trade-offs, some which became especially potent to me once I became more exposed to the day to day life of living in the Philippines.
The fact is there are people everywhere. Whether you are in Manila, Cebu or any other major city you will always be surrounded by people. This may seem like a normal state to native Filipinos but for someone from a small city this really stands out. I remember eating at malls while having a constant flow of people walk right alongside our table. Or trying to find somewhere to dine which is relatively quiet during the lunch or dinner time peaks.
These are not bad problems, though sometimes it's nice to have a change of scenery. Recently we visited a quiet tucked away restaurant in Lapu-Lapu, Cebu. The restaurant was called the Cebu Yacht Club, we only became aware of it after a recommendation from a friend of my girlfriend. It is found right by the water with views of Mactan bridge. This restaurant was exactly what I was looking for.
There wasn't much to not like about this place. It was a small drive away from the main street which meant there is no one walking through the area. The few people I could see were either dining at the restaurant or were dealing with the yachts. This was so refreshing for me, we could dine in an uncrowded restaurant looking out to the ocean, the only noise coming from the wind blowing through the trees.
I am also currently on a strict diet so I was interested to see what kind of food options they had to offer. Their menu had a diverse range of options which was able to cater to anybody. I am quite strict with what I am able to eat yet I was still able to order plenty of tasty meals from the menu with no hassle.
First I had bratwurst with a side of salad and sauerkraut which is the perfect meal for my condition. Then I saw they had another large salad there with tuna flakes, which again was perfect for me. The food tasted great, it was all really healthy and it was a good price. So I ordered the tuna flake salad as well.
I still don't understand why the food was priced so low. It was a really nice restaurant, it had a great atmosphere and location. Despite all this, the food cost slightly less than any mid range sort of restaurant you find across Cebu.
Cebu Yacht Club can definitely expect to see me there again. As I noted previously it is extremely hard to find restaurants selling food which caters to my diet. Finding a place like Cebu Yacht Club is a valuable resource for me. I have somewhere I can eat tasty food and not have to worry about any negative impacts on my health.
So if your in Cebu and you are looking for a new, relaxing dining experience Cebu Yacht Club is worth a visit.